<! -- START EDIT -->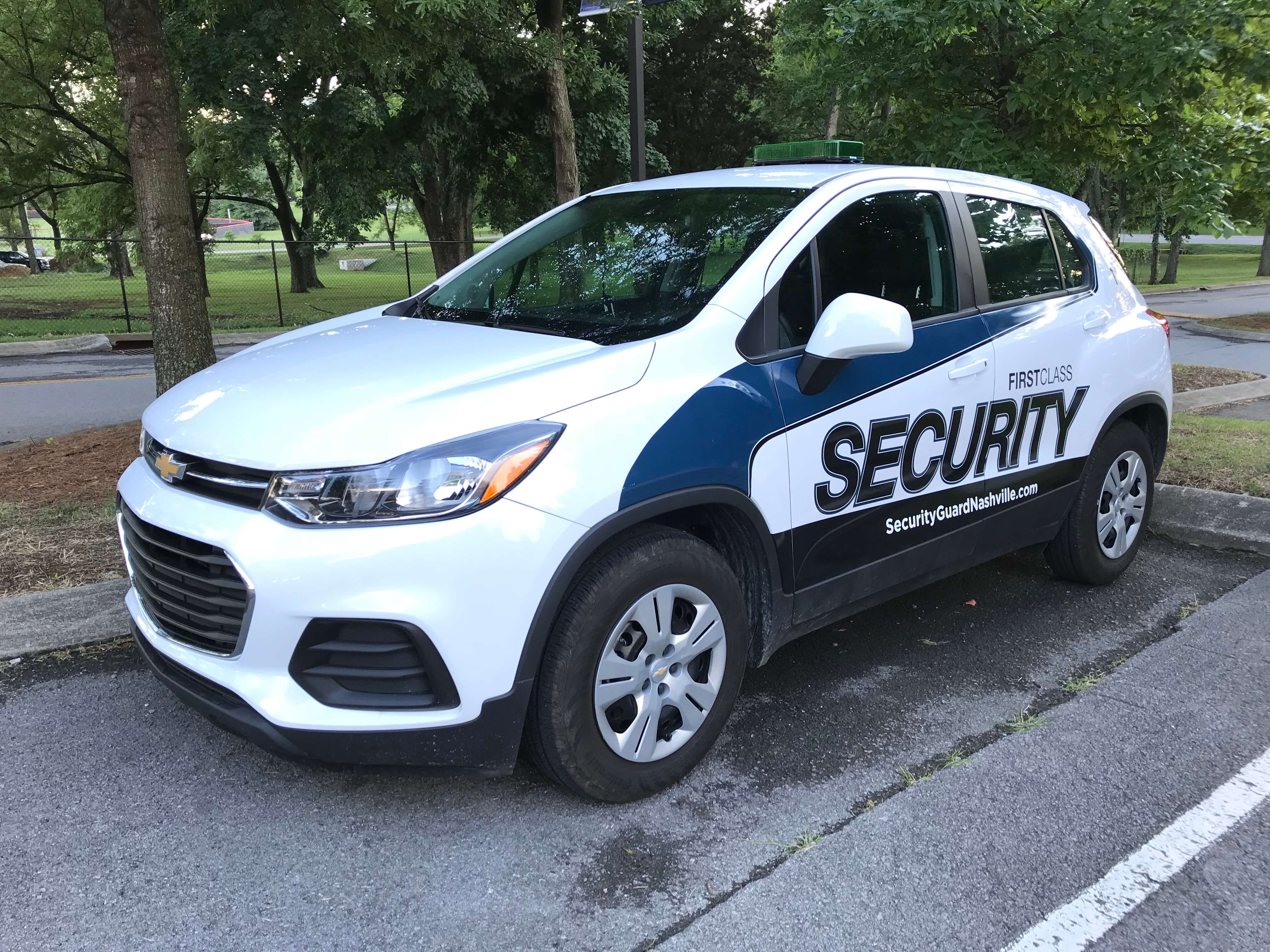 Security Patrol
Serving the Greater Nashville Area since 2010
---
We have a fleet of Patrol vehicles currently serving over 200 properties within the Greater Nashville Area. Our clients include both commercial and residential properties. All vehicles used are owned and operated by First Class Security, Inc. and not older than 2015. For every client, we include the following list of benefits:
GPS and Location Verification
Dedicated Patrol Vehicles
Armed / Unarmed Officers
Dedicated Security Phone Number
Customizable Incident Reports
Alarm Response
Why Choose First Class Security for Patrol?
All of our fleet vehicles are clean, 2015 or newer, and are highly-visible to the public through the use of applied graphics and a green light bar. The mere presence of our patrol cars have the potential of lessening threats with-in a residential and commercial area. We also can guarantee that the patroling officer, will be a senior FCS employee and will hold both active Armed and Unarmed licenses and will be able to carry non-leathal weapons within the State of TN. Lastly, all senior officers who have gone through tier 3 training must be able to display weapons competency on a quarterly basis.
The Purpose of Patrol
Vehicle Patrol, usually performed by a supervisor in a marked car, is used to deter property loss and vandalism. Patrols are generally performed several times each night without a pattern and at random intervals. Doors, windows, fence lines, vehicles can all be checked when specified by the client. A common request is to locking gates and doors that might have been left open after use. Patrols should be utilitzed when it does not make sense to have a posted security officer on site due to either logistics or finacial reasons.
The Effectiveness of Patrol
Drive-by patrols can be very effective in checking a property or business for theft or vandalism, while helping minimize costs when a standing guard is not in the budget. Being that each patrol is done in random, individuals watching the property for weaknesses will be unable to guarantee a moment of weakness.
We are currently serving:
<! -- END EDIT -->